| | | |
| --- | --- | --- |
| Geschichte im Unterland | | |
Heilbronn
Waldheide - 33. Jahrestag des Pershing Unglückes
33th annual remembrance ceremony for three soldiers killed at the former U.S. military base Camp Fort Redleg.
Auch dieses Jahr trafen sich am ersten Wochenende nach dem Jahrestag des Pershing-Unglückes amerikanische und deutsche Veteranen, die Kulturbürgermeisterin Agnes Christner von Heilbronn, Zeitzeugen , Mitglieder der Feuerwehr und anderer Hilfsdienste zum Gedenken an die Katastrophe, welche um ein Haar die Welt in den Abgrund gestürzt hätte. Nur 250 Meter von den startbereiten, mit atomaren Sprengköpfen ausgestatteten Pershing II - Raketen explodierte damals beim Übungsaufbau einer Rakete die erste Triebwerksstufe und töte 3 Soldaten.
Larry Nichols (Bild rechts vorne), ein amerikanischer GI und Zeitzeuge des Unglücks führte durch die Gedenkveranstaltung.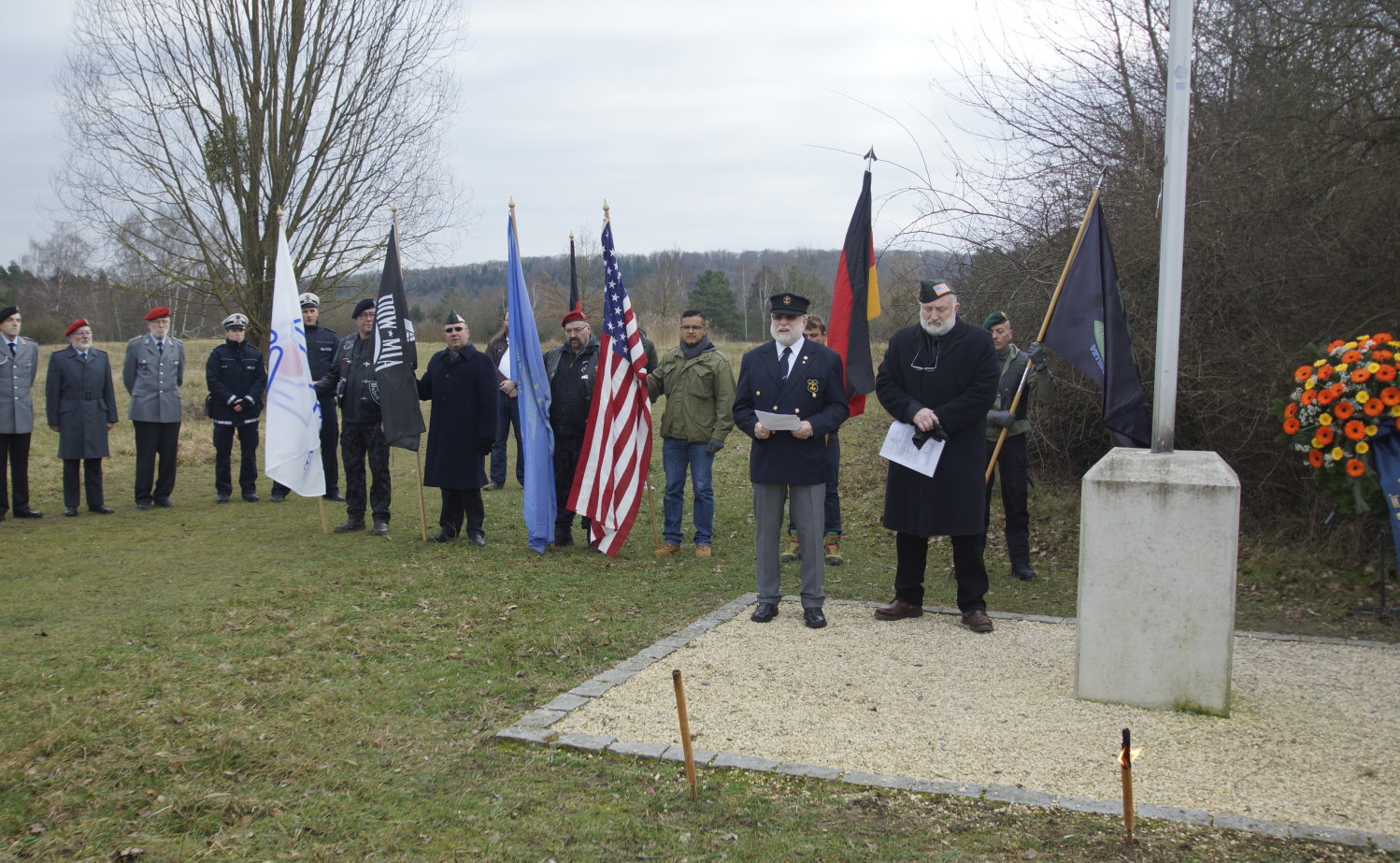 English Summary
A group of U.S. military veterans held an annual remembrance ceremony on Sunday the 14th january 2018 for three soldiers killed at a former U.S. military base in Germany during the Cold War.
Larry Nichols, a former soldier who's lived in Germany since 1972, held the annual ceremony for many years.
Two monuments mark the site: a stone memorial placed by the city Heilbronn and a concrete stone with a brass plaque put up by Nichols' group, the International Veterans Association, in 2013.
Guests include the Heilbronn mayor for culture Agnes Christner, and other U.S. and German military members and local citizens.
(c) 2017 by Buchali